Making better use of data
Now in its third year, the Civil Service Data Challenge invites civil servants to put forward your ideas for how government can improve its use of data; you can also volunteer to join one of the project teams developing the most promising ideas. The best idea will receive £50,000-worth of technical support and the backing of senior leaders, pushing it down the road towards implementation; and every participant will gain new skills, experiences and contacts.
The last Challenge was won by an idea put forward by HMRC Tax Compliance Officer David Vinnicombe (right), who proposed using data to identify incidents of modern slavery; read our news coverage for more information.
To learn more about the Challenge, visit our About page. Applications for the 2023-2024 programme are now closed – thank you to all those who submitted an idea or volunteered to get involved.
"Now, more than ever, the way we use data provides the lifeblood to our ability to deliver excellent public services.

"I am delighted to support the Civil Service Data Challenge, which allows us to use its ideas to drive efficiency, improve public services and help tackle some of the most pressing challenges in our society, and over the past two years we are already seeing tangible benefits delivered to the public."
Alex Burghart
Parliamentary Secretary for the Cabinet Office
Find out more about the 2021 Data Challenge
Read our news report on December 2021's Final
Read our article on how the Data Challenge turned one civil servant's "vague possibility" into a live project
Watch the finalists giving their presentations and answering the judges' questions in the 30-minute videos below
The 2021 Winner
Deploy AI to protect and enhance our peatlands
In the first Civil Service Data Challenge, which ended in December 2021, the Final Decision Panel picked as the overall winner a plan to train AI systems to identify peatlands drainage channels, supporting work to restore these sensitive environments. Panel chair Alex Chisholm, the Cabinet Office permanent secretary and Civil Service chief operating officer, called the scheme "outstandingly innovative" and noted its potential to reduce CO2 emissions, cut public spending, reduce flood risk and generate intellectual property.
This project is now up and running. And meanwhile, the Challenge has supported another of the finalists' ideas into implementation: supporting emergency planning work, the Foreign, Commonwealth and Development Office has built a data dashboard estimating the distribution of UK citizens overseas.
Deploy AI to protect and enhance our peatlands
Track prisoners' contacts to support rehabilitation​
Construction industry benefit fraud and error
Gather better statistics on UK citizens abroad
"The Civil Service Data Challenge has achieved some remarkable things to date – tapping into the unrealised potential of the civil service workforce, providing a channel for good ideas to receive the attention and development they deserve.

"As with last year's event, deciding a winner for this second year of the Civil Service Data Challenge has been incredibly difficult. I am very much looking forward to working closely with Project Heyrick to develop the idea".
Vicki Chauhan
Head of Public Sector, NTT DATA UK, at the 2022 Challenge Final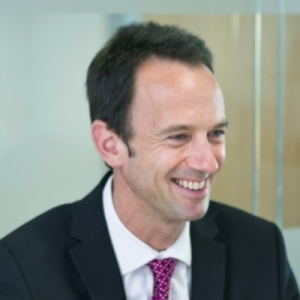 "Today has been another powerful reminder that there is a lot of innovation across the Civil Service. We were particularly impressed by the winning team because they had a cross-government coalition of people, using data to target a very hard-to-find community

This competition has been instrumental in turning theory into reality, making the ideas ready for deployment."
Alex Chisholm
Chief Operating Officer, Civil Service and Permanent Secretary, Cabinet Office, at the 2022 Challenge Final
"I've found civil servants full of ideas on how to realise the Government's objectives. Now we want to apply that inventiveness and expertise to one of the most fundamental challenges facing the civil service: that of realising the potential of our huge data assets."
Julia Lopez MP
Former Minister of State, Department for Digital, Culture, Media and Sport
Our sponsors and judges
The 2022 Civil Service Data Challenge was sponsored by very senior figures, giving the project reach and influence across government. The judges, who included top data specialists from the Civil Service and NTT DATA, first selected the eight ideas to develop within the programme, then tested the ideas at the Semi-Final and Final – announcing the winner on 23 March 2023. 
Monday 25 September 2023
Launch of applications
Tuesday 14 November 2023
Applications close and long list process begins
Wednesday 10 January 2024
Longlist of applications published
Thursday 21 March 2024
Pitch event (the Semi Final)
Thursday 4 July 2024
The Grand Final
Information for managers
All those submitting ideas or volunteering to join a team have required their line manager's permission. If you are selected to join a development team, you'll need to spend time on the project over the coming months; so if you get a new line manager, please show them our Information for line managers page. Here our sponsor, Civil Service Chief Operating Officer Alex Chisholm, explains the benefits of getting involved and asks managers to support participating staff.